We exist to connect people to a living savior, a lasting purpose, and a loving community
We are so glad you're here!
Otis Orchards Seventh-day Adventist Church warmly welcomes you online.  Our hope is that we can share resources that will help enhance your relationship with God and together, we can come to know Him better.  We are a family-friendly church welcoming new (and familiar) faces, and we can't wait to call you our friend! 
Bring your children so they can joyfully learn how much God loves them through stories, songs, and crafts
Study the Bible to answer tough questions about life and faith, and see God work in your life
Saturday services to worship and fellowship :
9:45 am. - Adult Bible study class and "Discovery" Bible study class
9:45 am. - Children's Bible class (by age): Beginners ages 0-4,  Kinder ages 4-7,  Primary ages 7-10,  Junior ages 10-14
10:40 am. - Worship Service together
~ SPECIAL EVENT ~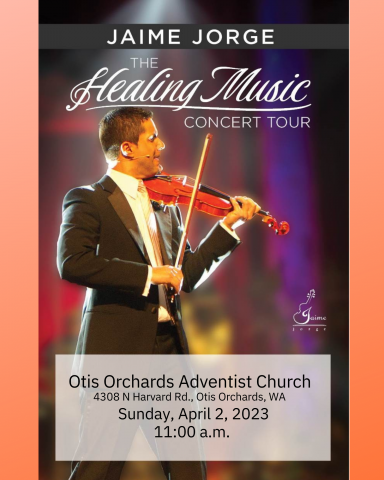 From his youth, violinist Jamie Jorge has dedicated a life of service to music ministry for God's glory.  He will be performing a very special missionary concert at Otis Orchards on Sunday, April 2nd at 11:00 a.m.    All are welcome. Please Join Us!
~ Weekly Events ~
Weeknight Group Bible Study
Everyone is Welcome!  We meet on Tuesday evenings at 6:00pm. Please call the church for more information:  (509) 720-8606
Saturday Morning Group Bible Study
Discovery Bible Study -A study that is perfect for anyone who wants to learn more about the Bible or God.  Designed so that everyone can participate regardless of previous Bible knowledge, this is a great class to attend with friends! We meet on Saturday mornings at 9:45 am.
Kid's Clubs: Adventurers and Pathfinders
Ages 3-17:   We meet on Monday evenings from 6:00-7:30pm - see the "Kids Corner" page for more information! Everyone is welcome!
Food & Clothing Bank every Tuesday 10am-2pm
We offer a food and clothing bank that is free to all and run by our church & community volunteers on Tuesdays. Picking up is easy! The food bank takes place at our church "drive through" style and groceries are hand-delivered out to your car. God has been good to provide for our community at Otis Orchards SDA church.
Address: 4308 N Harvard Rd, Otis Orchards, WA (509) 720-8606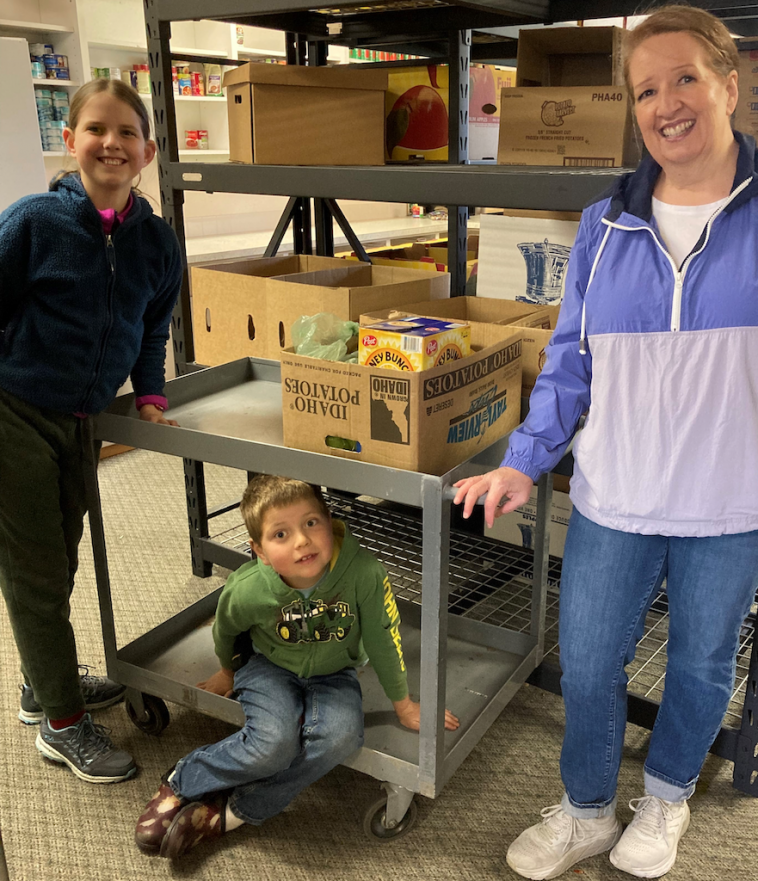 Did you know, you can also join our live stream on YouTube?  Click Here to subscribe to our YouTube Channel and press the bell icon to get notifications whenever we post new content!